Catedral de San Cristobal de la Habana
The square Plaza de la Catadral is squeezed in between street traders, jugglers and other entertainers, so the transition from the vibrating streets to the tranquillity of the 18th century Catedral de San Cristobal de la Habana is almost physical.

By conviction I'm what you could call a liberal protestant with affectionate ties to the church, and wherever I go, I try to reserve the time for a visit to churches. But once you've travelled through Europe, with its many impressive cathedrals, churches and monasteries, a visit to Cuban churches can be a little disheartening.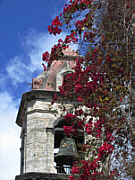 The Havana Cathedral has nevertheless retained much of its beauty, and combined with the originality of the construction, like the fraternal but not identical twin bell-towers it's still a worth while visit.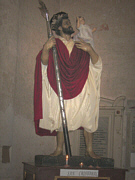 Like most other churches in Cuba, the Havana Cathedral depends heavily on donations. The church has just received a new church organ from Germany, but there's still the need for rather massive restorations.